2 tags
plasticteapot: yoccu: ennish: ...
3 tags
Mythbuster Kittens by Foster Dad John →
Kitten Livestream… what can I say?
4 tags
3 tags
5 tags
3 tags
2 tags
Never sit on a band room floor
My mom sometimes asks where we Trombonists empty our spit valves during class or concerts, and looks short of concerned when I say the floor. Non-band parents are odd
6 tags
3 tags
2 tags
4 tags
High School Stage Crew Motto
"Here is a pen and here is a pencil, here's a typewriter, here's a stencil, here's a list of today's appointments, and all the flies in all the ointments…. Now what else do you need?" Ogden Nash as co-opted by our stage crew 
3 tags
3 tags
4 tags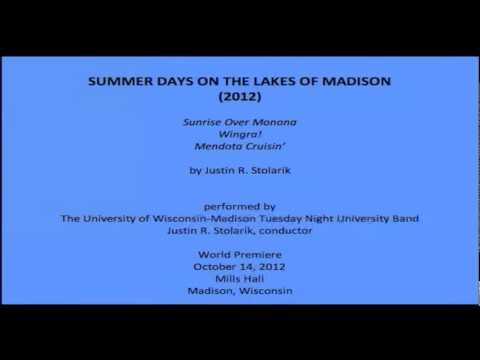 3 tags
Concert
So we played Radetzky march in concert today. I usually don't like playing along with clapping, but this time it was insanely fun to do. Not to mention it's just kind of an enjoyable song all and all.
4 tags
5 tags
"..and that's where the beer comes in handy, to convince yourself..."
– EMA 201 (Statics) Professer
5 tags
Lefty Problems
So I have issues unlocking the door to the bathroom in my dorm because I'm left handed - and you can't turn the lock quite right to remove the key while it's in your left hand. Not only that but people always look at me strangely when I have trouble getting my key out of the lock. 
2 tags
My chem professor had a picture of Benedict Cumberbatch in his powerpoint for the day. Even more reasons I like these lectures..
7 tags
3 tags
Percentages
The posts on my dorm's Facebook group are about 75% - selling tickets to sports games, 20% requests for lost laundry (mostly socks) 5% dorm events
5 tags
1 tag
Young Fit Vegan: Advice is appreciated! →
youngfitvegan: This is the list of universities I have it narrowed down to, so if you could tell me ANYTHING (food, housing, activities, athletics, clubs, professors, etc.) about any of them, I'd love you forever. Plus if you can help me decide on a school, I might even love you more. :) Here are some things… I saw your question about UW-Madison on the tag and thought I'd tell you...
2 tags
3 tags
4 tags
Trusting clan trusts
That was honestly the best clan fight I've ever seen. At fishing guild people coming to 'check' on one of their members, then saying he botted. I was there the whole time too - and I could tell he wasn't botting.  Astounding clan trust there. 
6 tags
4 tags
4 tags
1 tag
6 tags
11 tags
Kappa Kon
My Alma Mater runs an Anime convention: Kappa Kon. I think it's the only high school run anime convention in the state of wisconsin, but anyway - it just got a new website: http://kappakon.weebly.com/ So if you think you might be in the area on April 13th, you should attend. Kappa Kon is in its 3rd year and gets better every time we do it - so check it out. 
3 tags
"Thanks mysterious people in black clothing!"
– NPH - 2012 Tony Awards (via gallinizer) (God I miss being backstage)
5 tags
I don't even.....
Teacher: So why do you think some countries have such high gas taxes.
Girl in Class: Well, The Netherlands are socialist, so that's probably why they have people willing to pay that much.
Me: 0.o
2 tags
3 tags
setavulos: This is How You Load a Dishwasher -...
6 tags
3 tags